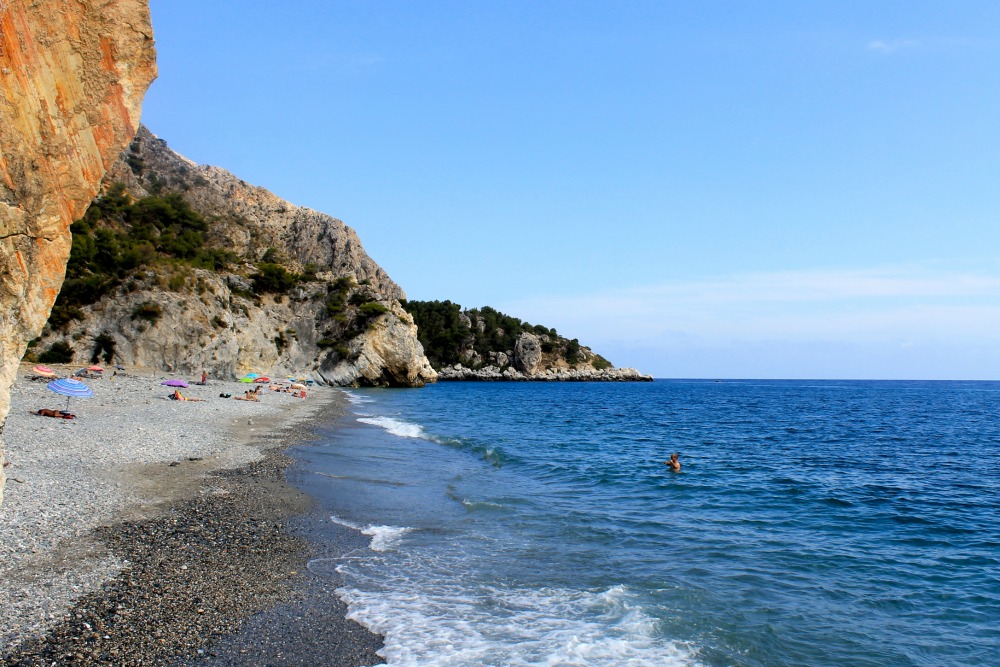 Early summer on the Costa Tropical ~ Playa Cantarriján
Posted by Sophie Russell-Ross in Blog, Costa Tropical, Granada Beaches
20
Jun
2014
Earlier this week, on the recommendation of a rather cute waiter at the local pizza restaurant, we visited one of the Costa Tropical's most beautiful beaches. The two sheltered bays of Playa Cantarriján are situated west of Almuñécar, in the Acantilados de Maro-Cerro Gordo Natural Park, just on the Granada-Malaga border. It was a bit of a mission to get to, hence its popularity with nudists I imagine, but the effort was well worth it.
It would seem that he who dares, wins.

Images of Playa Cantarriján | GranadaSpain
We went wrong a couple of times and I ended up directing my Dad (visiting from the UK), driving a Volvo Estate, down a steep, unmade track which came to a dead end. I have been down similar tracks before, that have led to a beach, so I wasn't phased, until we ended up in someone's fruit orchard. We didn't give up though.
Getting there
Before I go any further it is important to note that the beach is only accessible by car from September until June. In the peak months of July and August the track is open only to a regular shuttle bus service which ferries people up and down from the car park to the beach all day.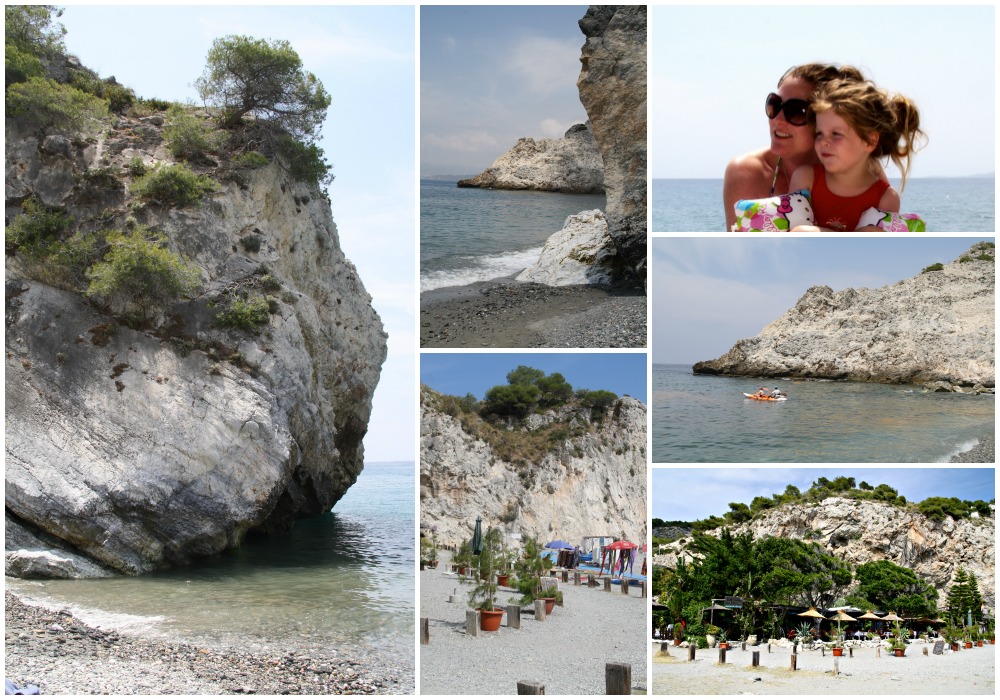 Top tips for Cantarriján

* If at first you don't find the beach… keep trying

* Book your table for lunch as soon as you arrive at the beach

* Take care to apply extra sun protection to those sensitive parts where the sun don't normally shine

Find more information on the best beaches on the Costa Tropical here. We would love to hear from you if you visit Playa Cantarriján and found this post useful. Please use the comments box below to let us know if there is anything that you would add.  And do tell us about your favourite beaches on the Costa Tropical. 
Location map
This map has been set to default in satellite view and is zoomed in on the start of the track to the beach. You can change it to map view (see top right of map) and zoom out to get the bigger picture on how to get there.