Almond blossom and other wintertime obsessions
Posted by Sophie Russell-Ross in Blog, Flora and fauna, La Alpujarra
15
Feb
2015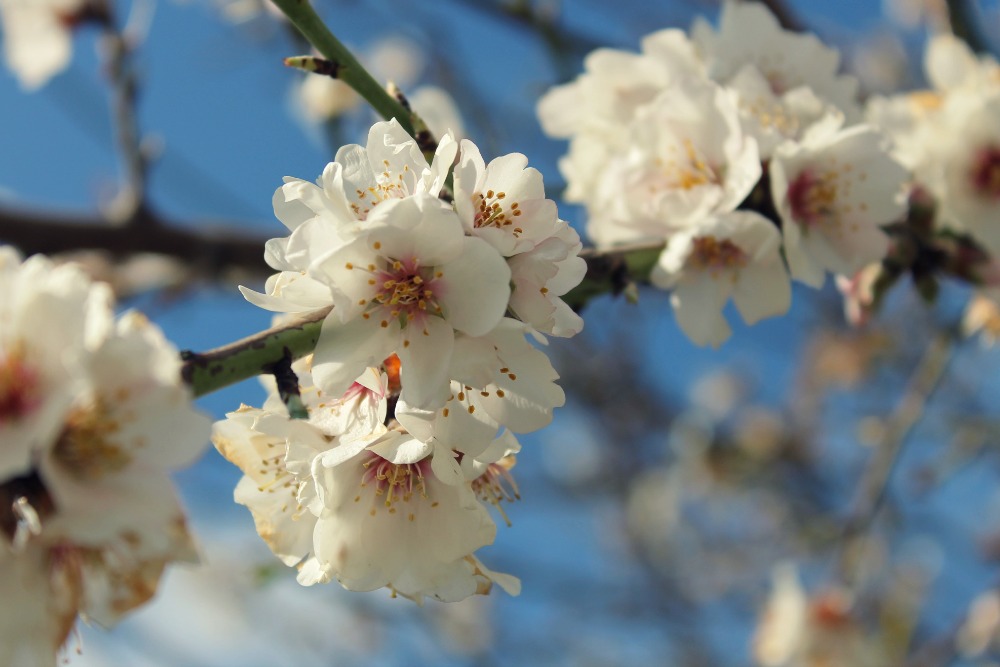 Almond blossom, Órgiva #MySundayPhoto | GranadaSpain
My annual obsession with photographing blossom is in full swing. This time of year, when the wizened old almond trees flower, comes and goes so quickly. Fortunately it gives way to even more colour and variety as spring picks up the pace, but I am always sad to see it go.
It is also the time of year when people start to come out of their hibernation. Winter in La Alpujarra always feels a bit like some kind of rude and unexpected imposition; as if it didn't come every year. Conversation, when it can be found, centres around such topics as the incredible wind, that whips round the hillside and howls through the valley, and how the hell to keep warm.
Solemn vows are made to never again complain about the summer heat when it arrives. Log burners, electricity bills, windblown internet connections and power cuts become the obsessions. And then comes spring.

 Bees are buzzing among the almond blossom above Beneficío | GranadaSpain
Almond blossom and other wintertime obsessions in La Alpujarra #MySundayPhoto #Granada #Spain
Click To Tweet
The following two tabs change content below.
Sophie is a
freelance writer
and founder of the
GranadaSpain
site. She spent seven years living in La Alpujarra, the Southern foothills of the Sierra Nevada, and is still a regular visitor to the area. In her previous lives she worked in event production and marketing in Hong Kong and London. She also blogs about motherhood and the funny side of life at
bibsey.co.uk
.
Latest posts by Sophie Russell-Ross (see all)