Morning bonfires in Órgiva
Posted by Sophie Russell-Ross in Blog, La Alpujarra, Photo Gallery
14
Dec
2014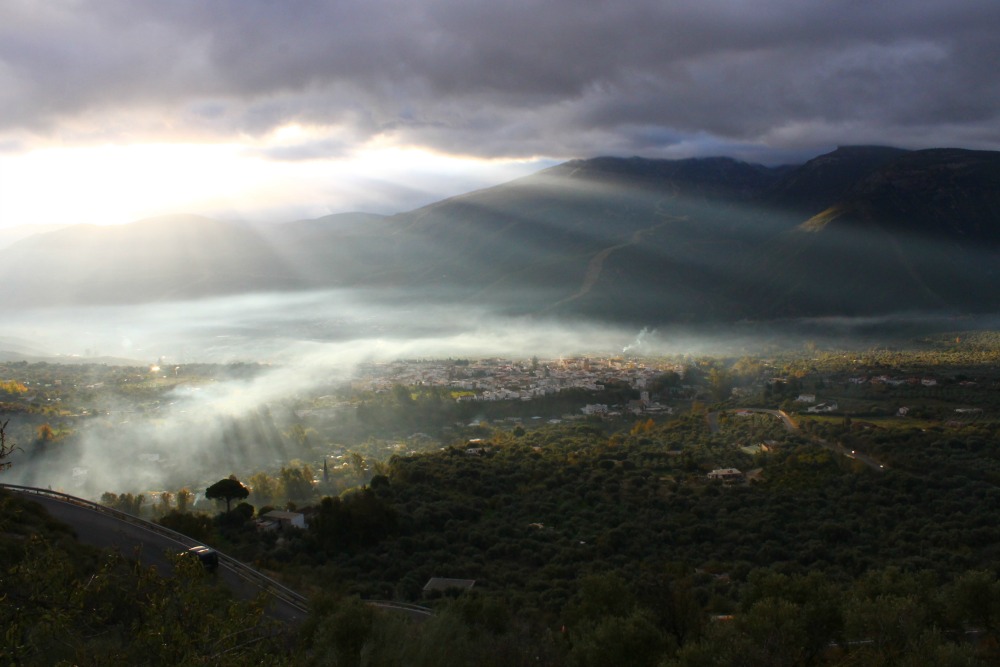 Órgiva looking very sultry amidst the smoke of winter bonfires #MySundayPhoto | GranadaSpain
Órgiva is the largest and most populous town of the Western Alpujarra and provides a hub for some of the more remote High Alpujarran villages and those to the South East. Situated in the lush valley of the Rio Guadalfeo, it makes for a great base from which visitors can explore the mountains and travel down to the coast.
For more information on Órgiva click here. 
The following two tabs change content below.
Sophie is a
freelance writer
and founder of the
GranadaSpain
site. She spent seven years living in La Alpujarra, the Southern foothills of the Sierra Nevada, and is still a regular visitor to the area. In her previous lives she worked in event production and marketing in Hong Kong and London. She also blogs about motherhood and the funny side of life at
bibsey.co.uk
.
Latest posts by Sophie Russell-Ross (see all)