Palacio de Carlos V de Alhambra
Posted by Sophie Russell-Ross in Alhambra, Blog, Museums, galleries and exhibitions, Photo Gallery
01
Feb
2015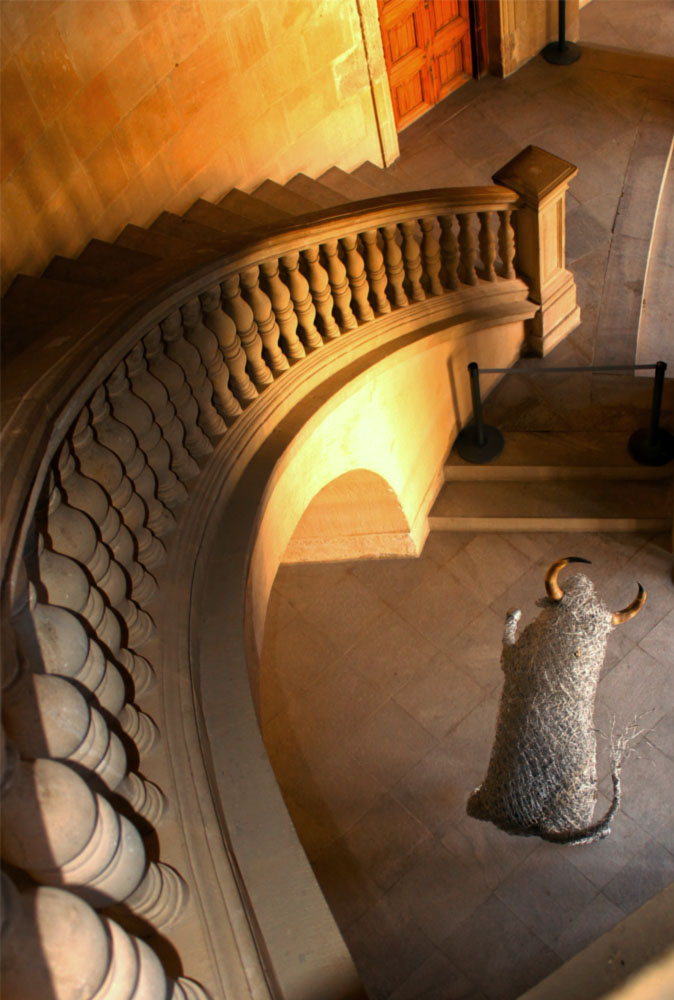 Staircase at el Palacio de Carlos V | GranadaSpain #MySundayPhoto
Carlos V, Holy Roman Emperor, was the Grandson of the Catholic Monarchs, Isobel and Fernando, who led the reconquest of muslim Spain which culminated in the fall of Granada in 1492.
In 1526, after his marriage to Isabel of Portugal, he visited Granada and decided to build himself a palace within the Alhambra which would be symbolic of the triumph of Christianity over Islam. To make way for the building a whole wing of rooms had to be destroyed. Despite being a fine example of Renaissance architecture, the Palacio seems rather out of place within in its Moorish surroundings and is perhaps not so much loved as a result. The work was never entirely completed.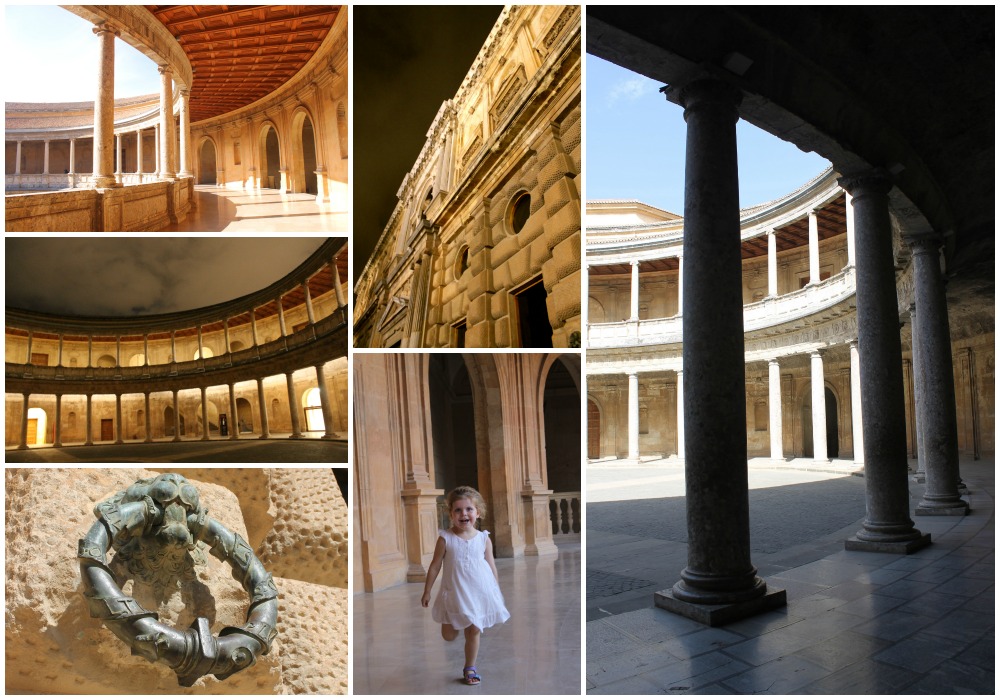 The Palacio offers some welcome shade on a hot day | GranadaSpain
The Palacio de Carlos V also houses the Museum of the Alhambra and the Museum of Fine Arts. The museum houses an extensive permanent collection of around 2000 religious paintings, sculptures and other important works from the 15th to 20th centuries. It is definitely worth a visit if you enjoy fine art.
Another useful thing to know is that you can visit el Palacio de Carlos V without having to queue or buy a ticket for the Alhambra as a whole. You can enter on foot via Puerta de la Justica and from there you can explore a little without having to enter ticketed areas, such as the Alcazaba or Nazrid Palaces.
For more details about visiting the Alhambra check out our essential guide and detailed map.
The following two tabs change content below.
Sophie is a
freelance writer
and founder of the
GranadaSpain
site. She spent seven years living in La Alpujarra, the Southern foothills of the Sierra Nevada, and is still a regular visitor to the area. In her previous lives she worked in event production and marketing in Hong Kong and London. She also blogs about motherhood and the funny side of life at
bibsey.co.uk
.
Latest posts by Sophie Russell-Ross (see all)